UCMJ Offenses Lawyer in Hawaii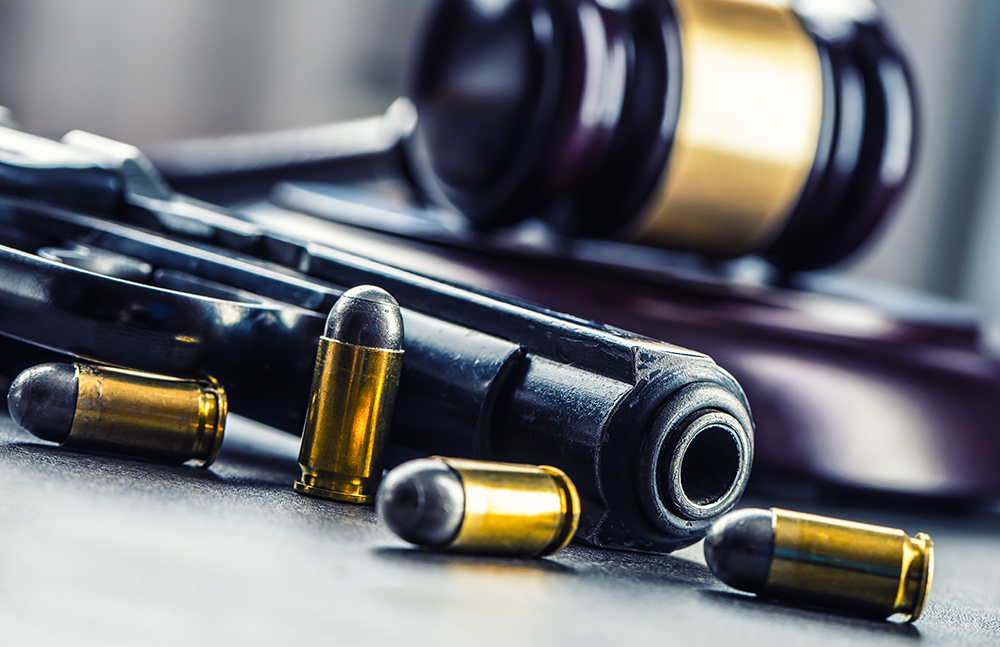 Getting a Lawyer for UCMJ and Article 134 Offenses
When you're a service member, you have duties and obligations to your country that you take on when you don the uniform. Part of these duties and responsibilities includes upholding a certain standard of behavior. This behavioral standard is outlined in the Uniform Code of Military Justice (UCMJ). The UCMJ is a set of laws, passed by Congress, that establishes the military court-martial system and the criminal offenses that apply to all Soldiers, Sailors, Airmen, Marines, and Coast Guardsmen. These criminal offenses apply to active duty members of the military at all times and no matter where located. They also apply to members of the reserve forces while they are in a military status.
If you violate or are suspected of having violated one of these UCMJ offenses, you may receive swift and harsh punitive actions. If you're in a situation where you're being investigated for committing a UCMJ offense, you should contact an experienced civilian criminal defense attorney with knowledge of the military system to help you navigate this potentially career-ending situation.
When do You Need to Seek Legal Help?
If you're dealing with any kind of military investigation or accusation, you should seek legal protection. Don't speak with criminal investigators, your commander, or anyone else about the alleged offenses until you have consulted an attorney. Anything you say can and will be used against you.
You may be under investigation if someone suspects that you have been doing any of the following actions:
Desertion or AWOL. Article 85 and 86, UCMJ
Disrespect, disobeying, and insubordination of officers and NCOs. Article 89, 90, and 91, UCMJ
Failure to obey orders. Article 92, UCMJ
Cruelty and maltreatment of subordinates. Article 93, UCMJ
Forgery. Article 105, UCMJ
False official statements. Article 107, UCMJ
Wrongful use, possession, and distribution of illegal drugs. Article 112a, UCMJ
Drunk driving. Article 113, UCMJ
Endangerment offenses. Article 114, UCMJ
Communicating a threat. Article 115, UCMJ
Murder and manslaughter. Article 118 and 119, UCMJ
Child endangerment. Article 119b, UCMJ
Rape and sexual assault. Article 120, UCMJ
Rape and sexual assault of a child. Article 120b, UCMJ
Other sexual misconduct. Article 120c, UCMJ
Larceny and wrongful appropriation. Article 121, UCMJ
Fraudulent use of credit and debit cards. Article 121a, UCMJ
Robbery. Article 122, UCMJ
Computer offenses. Article 123, UCMJ
Kidnapping. Article 125, UCMJ
Arson. Article 126, UCMJ
Aggravated assault and other assault offenses. Article 128, UCMJ
Burglary. Article 129, UCMJ
Stalking. Article 130, UCMJ
Obstructing justice. Article 131b, UCMJ
Conduct unbecoming an officer and gentlemen. Article 133, UCMJ
Child pornography. Article 134, UCMJ
Fraternization. Article 134, UCMJ
Negligent homicide. Article 134, UCMJ
Indecent conduct and language. Article 134, UCMJ
This list is not exhaustive. If you have questions about your investigation after you've been notified by your command or military investigators, you should refer to the UCMJ and reach out to an attorney. No matter what, you should get legal representation BEFORE you speak with anyone else about the issue. An attorney can help you avoid incriminating yourself, avoid or reduce potential punishments, and achieve the best possible outcome for your case.
Dealing with Article 134 Offenses
Article 134 is a unique part of the UCMJ that covers a broad spectrum of offenses that aren't directly addressed in the other enumerated articles. Article 134 is unlike any criminal offense found in any other State or Federal criminal code. While there are several specific offenses outlined in Article 134, these outlined offenses are not the only ones that can be charged under Article 134. Anything that your command considers "prejudicial to good order and discipline" or "service-discrediting" can be charged as a criminal offense under Article 134, UCMJ.
Article 134 is also used to "assimilate" other offenses found in the Federal criminal code and State criminal codes. This means that you can be charged with a Federal or State criminal offense if the crime occurs on a military installation or other exclusive federal property.
As you can see, Article 134 provides an almost limitless device for commanders and prosecutors to fashion criminal charges against you. An experienced defense attorney who understands Article 134 and its many nuances is necessary to properly defend against these wide-ranging criminal charges.
Get A Military Defense Lawyer to Defend You
Any military investigation, adverse action, nonjudicial punishment, or court-martial is very serious and has potentially life-altering consequences if you don't form a strong defense to help mitigate as many of the potential outcomes as possible. In some cases, with minor offenses, a good proposition rebuttal can stop an investigation before it grows into something more serious—like an administrative separation or court martial.
However, your military service may not be the only part of your life affected. If you are convicted of UCMJ offenses at a court-martial, you could go to jail and the convictions will appear on your military and civilian criminal record. In addition to lengthy imprisonment and punitive discharge from the military, your ability to pursue a career outside of the military will be severely impacted.
Contact us for a consultation if you need a criminal defense attorney with extensive experience in military courts. We have the experience you need to rely on to help you get through this trying time.