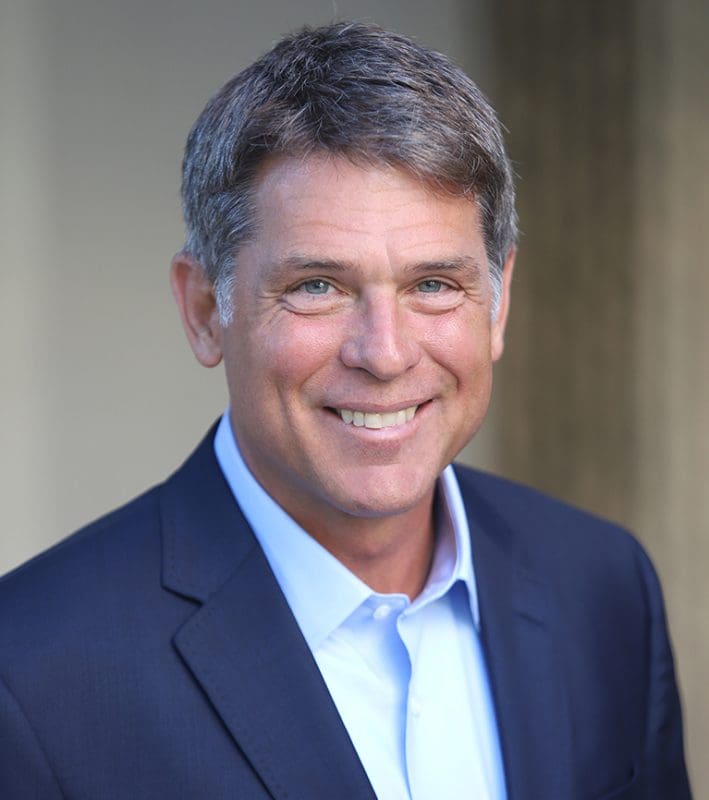 Following a remarkable 30-year career as a Colonel in the U.S. Army Judge Advocate General's (JAG) Corps, Mark began defending Soldiers, Sailors, Airmen, and Marines as a civilian military defense lawyer. He is an aggressive, passionate, and talented courtroom defender of military servicemembers being tried by court-martial for criminal charges under the Uniform Code of Military Justice (UCMJ), as well as military investigations, nonjudicial punishment (Article 15s), administrative reprimands (GOMOR), enlisted separations, officer separations (boards of inquiry or BOIs), court-martial appeals, and discharge upgrades.
As a military lawyer, Mark became one of the military's premier criminal law litigators, serving in every important military criminal law assignment along the way. He has been responsible for the prosecution and defense of approximately 400 General and Special court-martial trials. Mark presided as a military trial judge in approximately 400 more court-martial criminal trials. He has successfully handled hundreds of administrative separations and nonjudicial punishment proceedings involving officers and enlisted, both as a government representative and in defense of servicemembers. His understanding of the UCMJ is unmatched and includes extensive experience with murder, rape, sexual assault, drug distribution, aggravated assault, larceny, false official statements, conspiracy, communicating threats, desertion, AWOL, disobedience of orders, disrespect to superiors, and almost every other criminal offense.
Few have done and accomplished more than Mark in the military criminal law arena. Some highlights of Mark's career include:
● Chief Trial Judge. Served over ten years as a military trial judge at Fort Carson, Colorado, Korea/Japan, Schofield Barracks, Hawaii, and Fort Belvoir, Virginia. Presided over approximately 400 felony-level court-martial criminal trials. Ultimately selected by the Army TJAG to serve as the Chief Trial Judge of the Army, and hand-selected to preside over multiple capital murder trials.
● Staff Judge Advocate, 25th Infantry Division and U.S. Army Hawaii, Schofield Barracks, one of the Army's premier combat Divisions. Senior legal advisor to the Commanding General and senior attorney for a 30-attorney legal office. Extensive experience advising senior commanders regarding court-martial trials, GOMORs, GOMOR rebuttals, letters of reprimand, nonjudicial punishment, administrative separations, and officer eliminations.
● Acting Deputy Chief Defense Counsel, Office of Military Commissions. One of only a handful of premiere criminal litigators from all branches of the military selected to serve as a criminal defense attorney for the trial of Guantanamo Bay detainees in the War on Terror. Part of the defense team that successfully overturned the military commissions trial system established by the President of the United States.
● Assistant Professor, Department of Law, United States Military Academy (West Point). Course director for Constitutional Law seminar. Educated the Nation's future military leaders on military criminal justice.
● Senior Defense Counsel, Schofield Barracks, Hawaii. Senior criminal defense attorney in a four-attorney legal office. Represented/defended officer and enlisted Soldiers tried by court-martial, facing involuntary administrative separation, and pending nonjudicial punishment.
● Chief, Criminal Law Division, Fort Bliss, Texas. Managed the prosecution of all Soldiers at Fort Bliss, supervised five attorney-prosecutors, and advised senior Army commanders and CID agents regarding criminal investigations and prosecutions.
● Prosecutor and Special Assistant U.S. Attorney at Fort Stewart, Georgia, one of the Army's busiest criminal jurisdictions.
In private practice, Mark employs all of the courtroom skill and criminal law knowledge he has amassed over a lifetime of military law practice solely for the benefit of the servicemembers he is honored to represent. Unlike many military attorneys, Mark's broad experience over decades of legal practice, allows him to understand and exploit every aspect of a military criminal case. He understands the case from all vantage points and he knows how the senior commanders and legal advisors think about cases.
Mark has a Master of Laws degrees from Georgetown University Law Center (graduating with distinction) and a second Master of Laws degree from the U.S. Army Judge Advocate General's School (with concentration in criminal law). He earned his Juris Doctor law degree from the University of Louisville and a Bachelor of Arts degree from Centre College. Mark is licensed to practice law in Hawaii and Kentucky. He is qualified to practice in all military trial courts and military appellate courts.
Throughout his career, Mark has been recognized with several awards and distinctions. He has been awarded the Presidential Commendation from the National Association of Criminal Defense Lawyers, the Roger N. Baldwin Medal of Liberty Award from the American Civil Liberties Union, the Charles R. English Award from the American Bar Association's Criminal Justice Section, the Distinguished Graduate Award (Military Judge Course) from the American Bar Association's Judicial Division, Master Military Justice Practitioner recognition from the Army Judge Advocate General, and a Distinguished Alumni Award from Centre College.