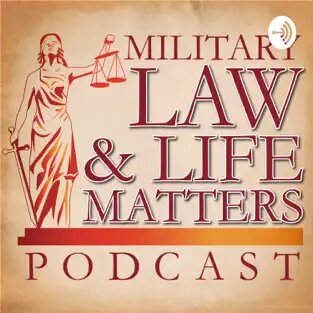 War Stories from the Courtroom – a Podcast with Attorney Mark Bridges (Colonel, US Army Retired)
Attorney Mark Bridges Colonel (US Army, retired) began his private law practice as a partner in Ganz and Bridges Law Office LLLC after a rewarding 30-year career as a military attorney in the US Army Judge Advocate General's Corps. Mark is a recognized expert in military justice and criminal litigation and his law practice is exclusively focused on legal representation of Soldiers, Sailors, Airmen, Marines, and Coast Guardsmen who are under military investigation, facing adverse action, or pending trial by court-martial. During his military career, Mark served as the US Army's Chief Trial Judge, with a combined ten years of service as a trial judge presiding over court-martial trials. Mark also had the privilege of serving as the Staff Judge Advocate for the 25th Infantry Division & US Army, Hawaii, where he served as principal legal advisor to the Division Commander and supervised one of the Army's largest legal offices. In previous assignments, Mark served as a Prosecutor, Special Assistant US Attorney, Appellate Defense Counsel, Chief of Military Justice, and Senior Defense Counsel. He also had the privilege to teach as an Associate Professor in the Department of Law at the US Military Academy at West Point.
One of Mark's more interesting assignments came when he was a Major, assigned to the newly formed Office of Chief Defense Counsel, Office of Military Commissions. This was the office established soon after the 9/11 attacks to defend detainees at Guantanamo Bay, Cuba, pursuant to President George W. Bush's military order establishing military commissions for the first time since World War II. Mark and his colleagues successfully challenged the military commissions system established by the President in cases before the US Supreme Court.
Listen on Apple Podcasts